We are very proud to announce that all the rhythm guitars for the forthcoming album are completed and the final result is amazing!
We have tried several kinds of amps, cabinets, mics and preamps, everything sounds different and better than all the other stuff already heard from the competitors.


We will explain something more next week with a studio report that we are preparing for you.
This is a picture at the end of the recording and Nick Nickolovich, the new guitar maestro, played fast, loud and powerfull.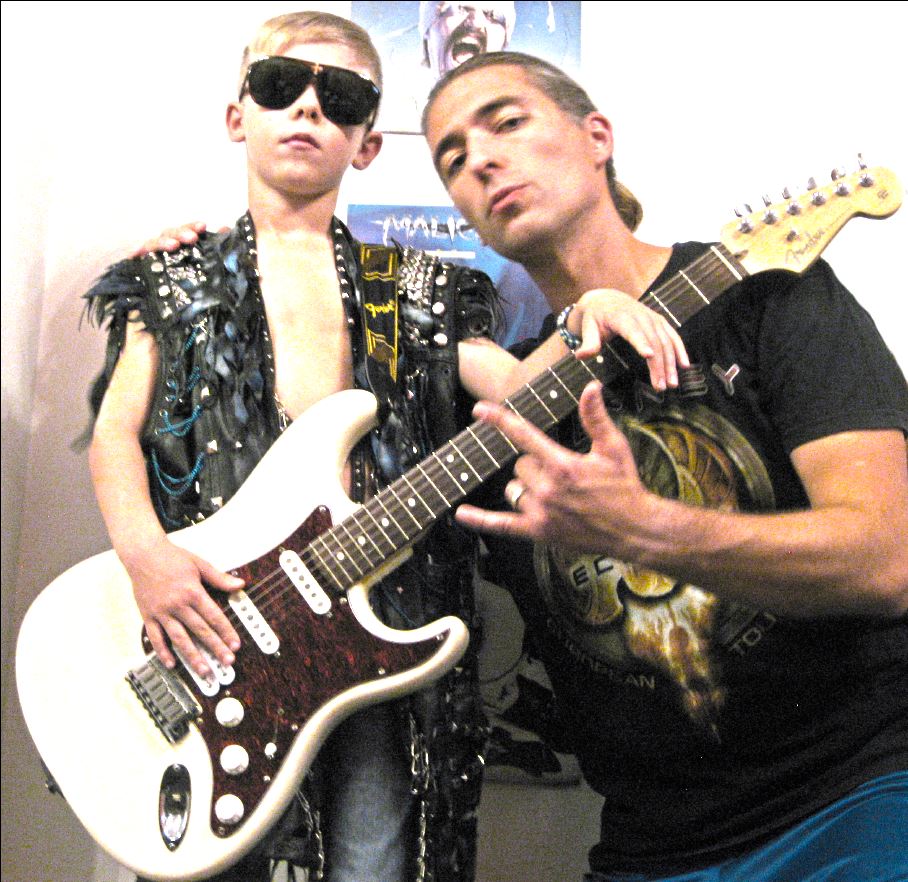 Next week we will record the drums and everything will be better…I will be better!